I haven't written a blog post in years- we are now the proud (and very busy) parents of 3 kiddos, still have 2 crazy rescue dogs, and we moved out of our first home into a new "fixer upper ish" house 4 years ago. I've documented some (read: few, poorly) of the updates on instagram at the handle @loveandelbowgrease.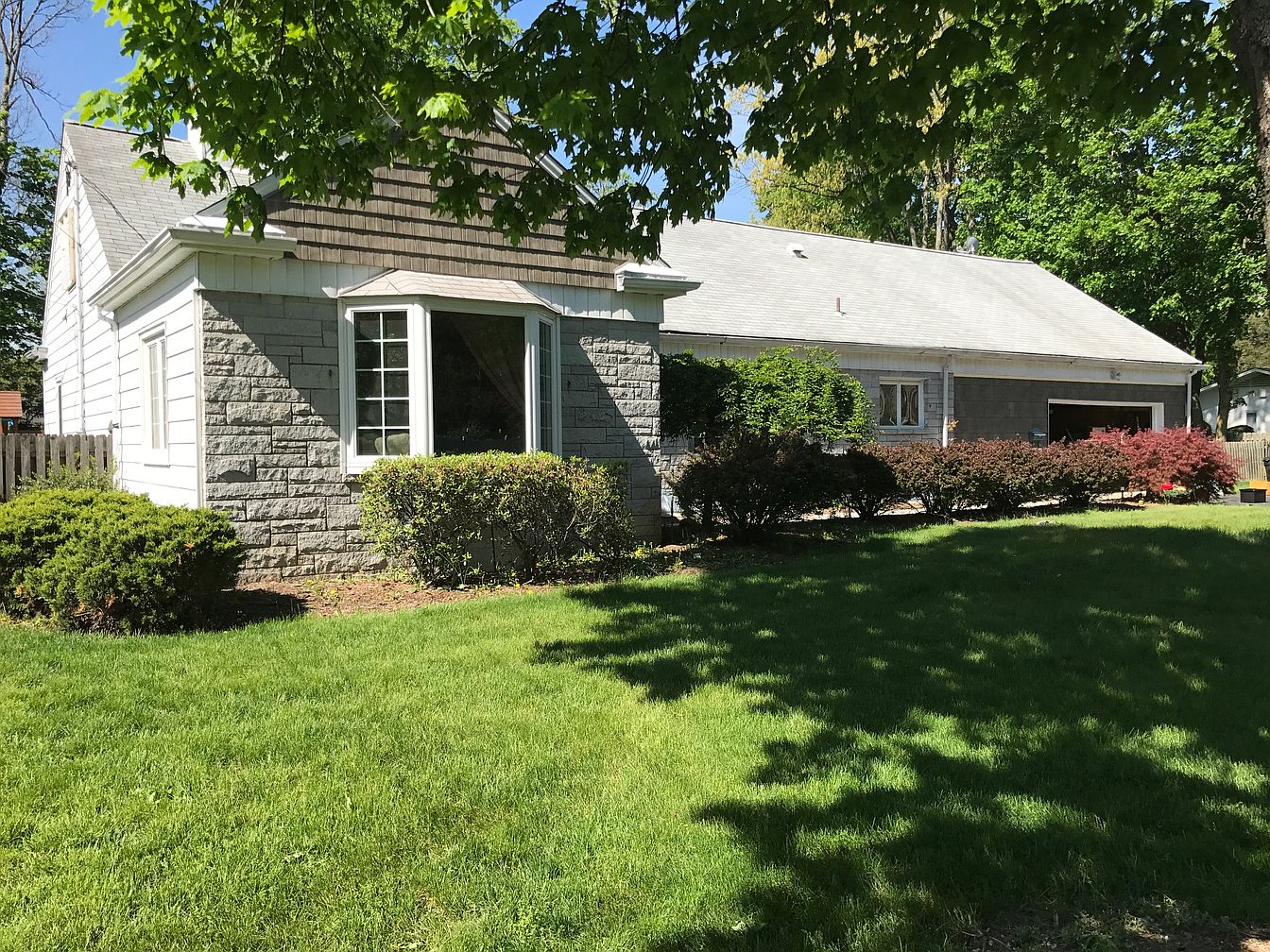 We've done a ton of projects in this house, including a major exterior overhaul and a large addition via dormers in what had been unfinished attic space. The baseline layout had 2 bedrooms along the back of the main floor, making access to the backyard suboptimal. A 3rd, large, bedroom was on the 2nd story. We renovated that and built an en-suite bathroom to make a primary suite. The addition allowed for all of the bedrooms upstairs, which are now functional but waiting for finishing touches (and all of the built-ins!).
We will eventually renovate the main floor to create a more open floor plan and change the function of a bunch of space. We will turn an existing 3/4 bathroom and "bedroom" that leads to the backyard /the garage into a mudroom, laundry room, and powder room. We will take what was one of the bedrooms on the main floor, that sits in the middle of the back of the house, into a family space (though I have dreamed of making it a kitchen! But I don't think that is in the cards, ha!).
Mike hates hiring anything out but our next project(s) we will be- first, getting a paver walkway put in the front, which has been in the works since last July but was delayed because of the availability of materials (thanks, COVID and widespread supply chain issues!). We think it will be getting us to ALMOST completion on the exterior project (at least in the front). We're hoping to plant some shrubs etc in the fall.
We were also having the back yard leveled and re-seeded by the same person who is doing the walkway. When we had drywall delivered for the upstairs, they went through a 2nd story window, and the large truck that drove into our backyard created some really problematic divots/tracks in the back. Any time kids, friends, or family have been back there I've been nervous someone is going to tear their ACL. Really as an off-shoot of that, we decided recently to get a patio put in the back when we get the walkway also. The backyard is going to be a gradual transformation, but it will be nice for it to be way more useable this summer. I'm hoping to put together more plans for the end state over the coming weeks. Admittedly a little bit nervous investing in this patio without a complete vision in our mind (but we're getting close).
Hoping to do better about documenting what we've got going on here, because it helps me gather my thoughts a bit. On the inside of the house, we'll be working on the built-ins to finish out the kids' rooms. We also started a living room refresh that we need to finish (will hopefully post about that soon!). As always, busy busy busy and crazy crazy crazy. I've heard the saying that people overestimate what they can accomplish in a day, and underestimate what they can accomplish in a year. I think I severely underestimate both!!! It's always exciting to watch large and QUICK transformations on instagram, but that's just not realistic for us with 2 full time jobs and 3 kids. Sometimes it feels like a drag being stuck seemingly endlessly in "renovation mode". I'm hoping this helps us take note of the progress we are making, and maybe helps others feeling similarly (like their house will never be "finished", like they haven't made their house "theirs" yet, like they don't have enough money to do what they want to quickly enough, that they don't have enough time, etc…) know that they're not alone. Progress- not perfection. Making it my mantra for 2022! Do you have any on-going projects? How do you prioritize projects in your home? Thinking of rambling about that soon. Happy Sunday!!